Let me start by saying sorry for my absence around here. I thought i was getting better but i guess not. Anyway, Ray & I hosted our annual family reunion a couple weekends ago, it turned out really nice. I had an awesome time. Here are a couple pics this is Ray (my DH) cookin our awesome food on the biggest grill ever!!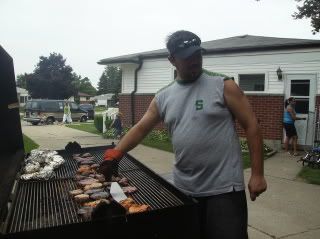 This is Me & Ray (cousin Fish is in the back)


I made over 250 jello shots and here is our pyramid with only a select few shots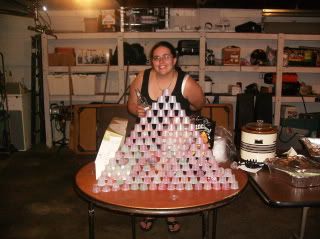 and me after a ton of jello shots and a few other fun drinks!!




And here are just a few of the scrappy pages & projects i've been working on. (in case anyone was wondering i am only @ 47 of my 92 days of summer. Don't think i'm going to hit the goal, but it was worth a try!!)